Kipnis outer limits theater
Image: www.soundandvision.com
These are the most expensive theaters in the world costing about $6 million. This home theater system has a Sony ultra resolution of 4096 × 2160 digital projector, with 8 tower speakers,
10 tweeters, 16 sub-woofers and 30 amplifiers. This home theater is an 8.8 channel audio system which delivers a frequency response of 10Hz to 100Hz. In addition, the amplifiers are of state solid technology which can deliver 11,000 watts into audio level speakers. The screen is about 18 feet high.
Moons Audio's Dark Star Opulence
Image: moonaudio.com
Moons Audio contains 40 sub-woofers which are paired together to two speakers which are 40 feet wide. This theater system can produce a huge sound compared to a jet taking off by producing an output of 31,000 watts. This theater industry has received numerous awards due to their high developments and design. It is currently the second most
expensive home theater system after Kipnis priced at $2 million
Moon's Audio's Dark Star Opulence
Image: moonaudio.com
This is another product of Moon's Audio on the list. It has ten pairs of systems that have been developed by Florida Moon's Audio for music lovers. It costs for about $1.1 million.
Kharma's Grand Enigma
Image: electronichouse.com
It is a unique which has been built from solid aluminum Enigma veryon audio Rack. It has a ultra high grade power supply with double audio transformers and gold internal wiring which makes the amplifier a perfect match with ultra high-end Enigma. However it does not have many audiophiles. It is very expensive with a price of $1 million.
Goldmund Epilogue Signature Audio system
Image: http://www.goldmund.com
This system has one satellite and a full range small speaker of extremely high quality. In addition, it has 3 sub-woofers whose purpose is to increase the bass response. Goldmund is a
popular industry which has been known for a period of 30 years as a company that has been producing best quality and high definition home theater systems. It is expensive priced at $1 million.
Wisdom Infinite wisdom Grand
Image: http://moneyinc.com
These speakers are modified for very large environments such as multilevel rooms in large houses, halls and ball rooms. The magnetic arrays are over 13 feet tall, while the low frequency
assemblies are over 8 feet tall. The frequency response for these speakers is about 25000Hz with 12000watts per channel. It is expensive costing about $700,000
Backes Muller BM 100
Image: https://forums.launchbox-app.com/
This home theater system has been developed by a German firm which has been developing audio systems since 1970's. This home theater system uses FIRTECTM technology for separation of the bass, mid-range, and mid-to-high range components. It costs for $500,000
California audio technology
Image: http://www.calaudiotech.com
California audio technology is renowned for developing audio technology for every space such as homes, boats, and businesses. Its system has 21 channels, 10 drivers per channel and over 100
subwoofers. This system is costly since it costs for $500,000
Acapella Audio Arts Spharon
Image: https://www.pinterest.com
This is another German company which has been developing high definition audios since 1980's. It combines the Spharon with a horn into a sound system. They develop horn-shaped speakers
which require a larger room of about 40 meters for proper functioning. It costs for about $380,000
Dynamikks Ultima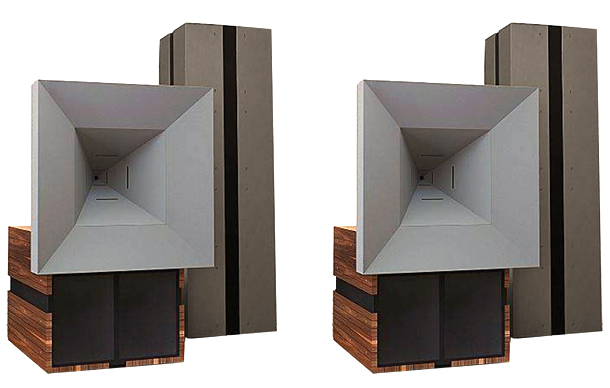 Image: http://forums.audioholics.com
This is a German developed model with a shape of a meter box emitting between 150 Hz and 23 KHz. This company has been working for 20 years and it has advanced in its developments. It costs for about $350000
** Please leave your comments and suggestions, I would be happy to react to any of them. **